Message from Becki
&

Shawn
2020 has been an extremely difficult year on a global scale.
Japan is currently restricting entry to foreign tourists from over 150 countries around the world, including the United States. It is unclear when tourists will be able to enter the country, but there has been mention of a gradual reopening starting in April 2021.
We do not anticipate Japan reopening its borders before April 2021 and have cancelled our March 2021 tours. The April and May tours are still scheduled to go as planned.
We plan to reassess the situation in January before any final payments are due. If you haven't already, we recommend waiting to buy plane tickets until we get back to you in January.
We will consider cancelling a tour if one or more of the following occurs: 1) there are not enough people signed up for your particular tour, 2) there is a Level 3 or greater U.S. Department of State Travel Advisory, or 3) Japan is not allowing Americans to enter the country.
We are optimistic that everything will be back to normal soon and look forward to showing you the best of Japan!
Wishing you a safe and happy holiday season!
As of today, Japan has had 139,491 coronavirus cases. You can see Japan's latest COVID-19 numbers at the Ministry of Foreign Affairs of Japan.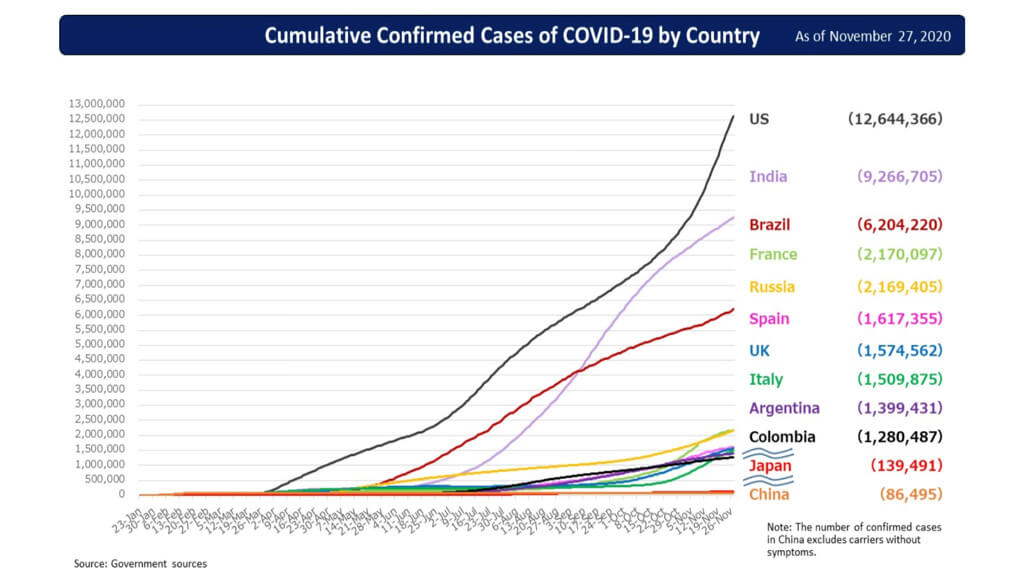 Is Japan Safe?
Compared to the situation in many other countries, Japan has had a lower transmission of COVID-19. There have been campaigns to encourage everyone to avoid the Three C's, which are Closed spaces with poor ventilation, Crowded places, and Close range conversations.
In addition, Hand Washing Songs have become popular and hand sanitation dispensers have been installed at train stations, hotels, restaurants, and entrances to buildings. Staff at train stations, restaurants, and hotels wear masks. Hotels now offer a set menu for breakfast instead of a buffet and partitions have been erected at many restaurants.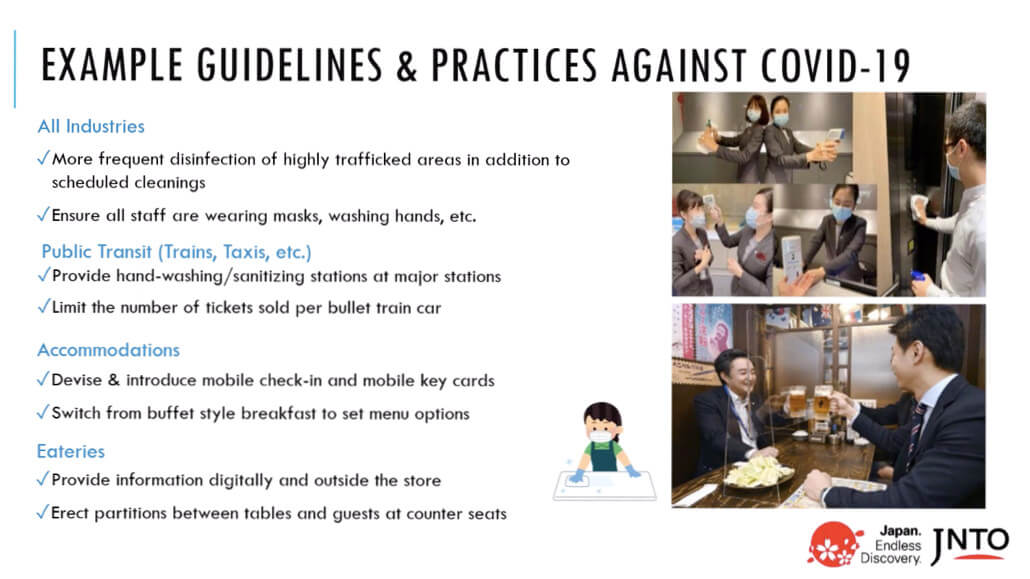 Our Temporary Policy for COVID-19
In the event your tour is cancelled, you will have the option to transfer to a future tour (of equal duration) at no additional cost, or receive a full refund minus a 5% administrative fee.
As always, we strongly recommend that you get travel insurance in case you need to cancel for personal reasons.
FYI: We have now cancelled all of our 2020 and March 2021 tours. The tour participants were able to transfer to future tours or receive refunds.
Please note:
All customer funds are deposited into a business trust account, as is required by the state of California.
@Prime Minister's Office of Japan
https://japanandmore.com/wp-content/uploads/2023/04/Mask-Use-2023.jpg
664
1226
Shawn Weldon
https://japanandmore.com/wp-content/uploads/2016/12/Japanandmoresmallheader-4.png
Shawn Weldon
2023-05-01 00:00:23
2023-05-01 03:39:48
Can I Travel to Japan Now?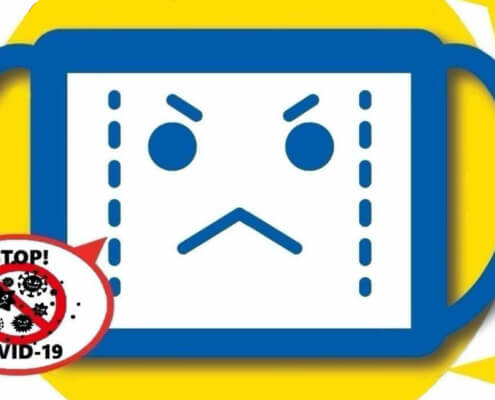 Prime Minister's Office of Japan
https://japanandmore.com/wp-content/uploads/2021/08/Stop-COVID-19.jpg
1079
1920
Becki Benedict
https://japanandmore.com/wp-content/uploads/2016/12/Japanandmoresmallheader-4.png
Becki Benedict
2021-11-10 00:25:46
2021-11-10 02:40:46
COVID-19 Update #6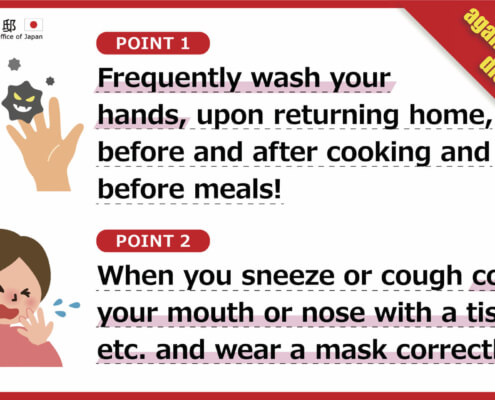 Prime Minister's Office of Japan
https://japanandmore.com/wp-content/uploads/2021/08/Measures-against-Infectious-Diseases.jpg
1080
1920
Shawn Weldon
https://japanandmore.com/wp-content/uploads/2016/12/Japanandmoresmallheader-4.png
Shawn Weldon
2021-08-20 05:25:47
2021-08-23 05:14:42
COVID-19 Update #5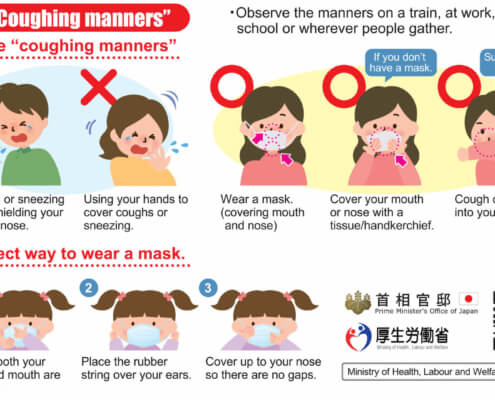 https://japanandmore.com/wp-content/uploads/2021/05/Japan-Coughing-Manners.jpeg
1080
1920
Shawn Weldon
https://japanandmore.com/wp-content/uploads/2016/12/Japanandmoresmallheader-4.png
Shawn Weldon
2021-05-07 14:01:50
2021-08-20 06:32:48
COVID-19 Update #4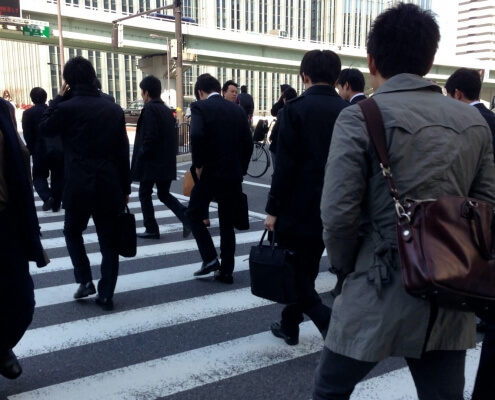 https://japanandmore.com/wp-content/uploads/2021/02/Tokyo-Crosswalk.jpg
1080
1920
Shawn Weldon
https://japanandmore.com/wp-content/uploads/2016/12/Japanandmoresmallheader-4.png
Shawn Weldon
2021-02-09 15:30:44
2021-06-16 06:21:18
COVID-19 Update #3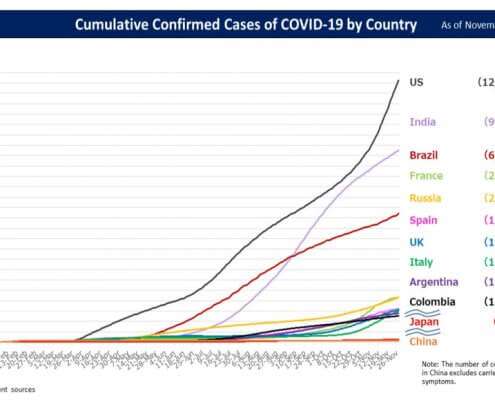 Ministry of Foreign Affairs of Japan
https://japanandmore.com/wp-content/uploads/2020/11/Coronavirus-in-Japan.jpg
579
1030
Becki Benedict
https://japanandmore.com/wp-content/uploads/2016/12/Japanandmoresmallheader-4.png
Becki Benedict
2020-11-27 11:41:03
2021-06-16 06:22:09
COVID-19 Update #2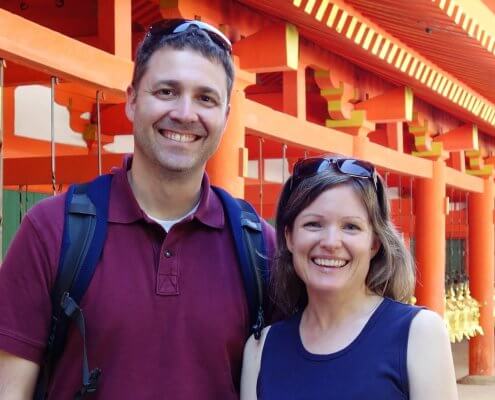 ©JAPANandmore.com
https://japanandmore.com/wp-content/uploads/2020/05/Shawn-and-Becki-in-Nara.jpg
1080
1920
Shawn Weldon
https://japanandmore.com/wp-content/uploads/2016/12/Japanandmoresmallheader-4.png
Shawn Weldon
2020-06-22 15:44:27
2021-06-16 06:23:57
COVID-19 Update