Can I Travel to Japan Now?
Message from Becki
&

Shawn
Updated: March 1, 2023
The Japanese government announced it will downgrade the status of COVID-19 to that of the seasonal flu on May 8. As the date gets closer, entry restrictions and quarantine guidelines may be reviewed.

In addition, mask recommendations will be eased starting on March 13.
Japan officially reopened to international travelers on October 11, 2022. There are only a few restrictions remaining. See details below.
Current Situation in Japan
Can I Travel to Japan Now?
Yes! Regular, independent tourists can now enter Japan. You don't have to be accompanied by a tour guide. You don't have  to plan your trip through a Japanese travel agency. And, you don't need to apply for a visa before your trip.
Will I Have to Be Vaccinated to Enter Japan?
You need to show proof of being fully vaccinated (three shots) by a WHO-approved vaccine. Approved vaccines include Pfizer, Moderna, Novavax, AstraZeneca, Janssen (one shot is equivalent to two shots), and Bharat Biotech.
Children under 18 years old traveling with fully vaccinated guardians are exempt.
If you can't show proof of being fully vaccinated, then you need to submit a negative test result before your trip.
Do I Have to Take a PCR Test Before Arrival?
If you are fully vaccinated, then you don't have to take a PCR test before your trip.
If you can't show proof of being fully vaccinated, then you must take a PCR test within 72 hours of departure. There are strict requirements regarding the tests. We recommend using the template provided by the Japanese government.
Will I Have to Quarantine?
There is no quarantine or testing on arrival, unless you are coming from China (not including Hong Kong). If you've spent the past seven days in China before arriving in Japan, then you will have to take a pre-departure COVID test and you may get randomly selected for testing on arrival.
Do I Need a Visa?
Travelers from 68 countries can enter visa-free, the same as before the pandemic. Check here to see if your country is on the list.
Is There Anything Else?
It's recommended to register for an account on Visit Japan Web two weeks before your trip and submit all of your information before landing in Japan.
Will I Have to Wear a Mask?
Starting on March 13, the government will ease its mask-wearing recommendations. You will no longer need to wear a mask, except on crowded trains during rush hour and at businesses requiring masks.
Until then, the Japanese government currently recommends that everyone wear a face mask indoors and outdoors when it is not possible to social distance. In addition, you have to wear a mask when riding public transportation and whenever it is required by sightseeing spots (indoor and outdoor).
Preschool children don't need to wear a mask. See details here.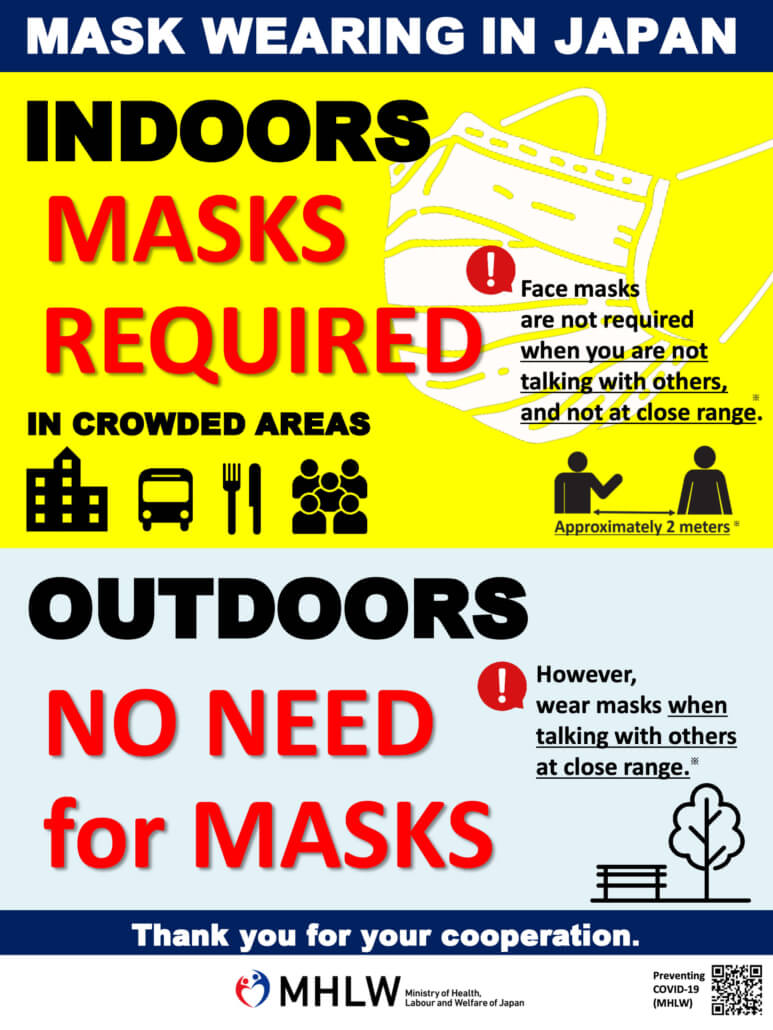 Keep in mind that the majority of people in Japan still wear a mask at all times, even outdoors. When traveling in Japan, try to keep your voice down (especially when you take your mask off) and use the provided hand sanitizer before entering shops and restaurants.
What is the Vaccination Rate in Japan?
Over 80% of the population in Japan received two shots and around 60% received a third shot.
What Happens if my Tour is Canceled?
If, for some reason, we have to cancel your tour, then you will have the option to transfer your travel dates or receive a full refund.
As always, we strongly recommend that you get travel insurance in case you need to cancel for personal reasons.
Top Photo credit: ©Prime Minister's Office of Japan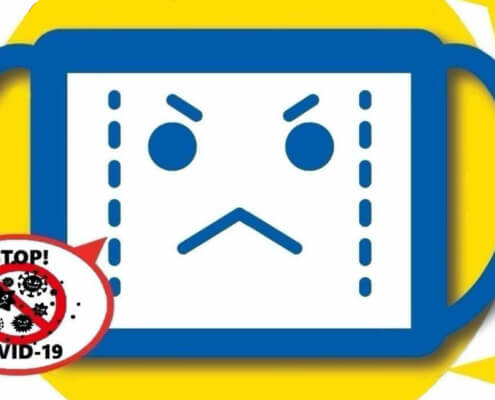 Prime Minister's Office of Japan
https://japanandmore.com/wp-content/uploads/2021/08/Stop-COVID-19.jpg
1079
1920
Becki Benedict
https://japanandmore.com/wp-content/uploads/2016/12/Japanandmoresmallheader-4.png
Becki Benedict
2021-11-10 00:25:46
2021-11-10 02:40:46
COVID-19 Update #6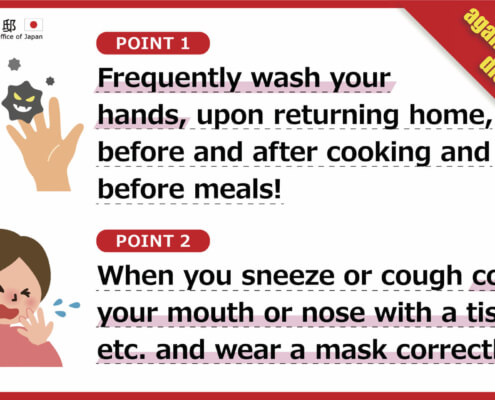 Prime Minister's Office of Japan
https://japanandmore.com/wp-content/uploads/2021/08/Measures-against-Infectious-Diseases.jpg
1080
1920
Shawn Weldon
https://japanandmore.com/wp-content/uploads/2016/12/Japanandmoresmallheader-4.png
Shawn Weldon
2021-08-20 05:25:47
2021-08-23 05:14:42
COVID-19 Update #5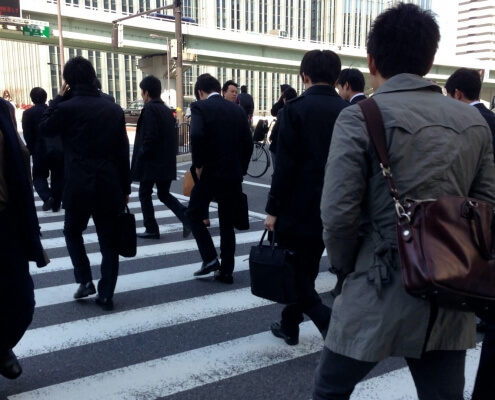 https://japanandmore.com/wp-content/uploads/2021/02/Tokyo-Crosswalk.jpg
1080
1920
Shawn Weldon
https://japanandmore.com/wp-content/uploads/2016/12/Japanandmoresmallheader-4.png
Shawn Weldon
2021-02-09 15:30:44
2021-06-16 06:21:18
COVID-19 Update #3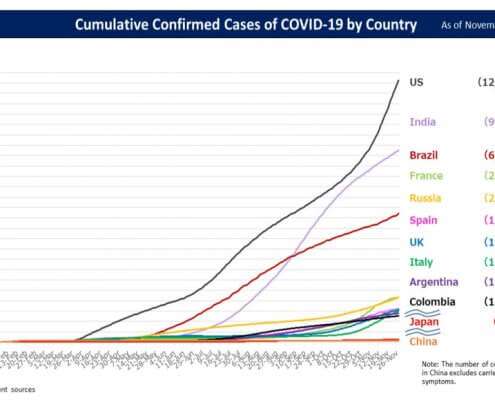 Ministry of Foreign Affairs of Japan
https://japanandmore.com/wp-content/uploads/2020/11/Coronavirus-in-Japan.jpg
579
1030
Becki Benedict
https://japanandmore.com/wp-content/uploads/2016/12/Japanandmoresmallheader-4.png
Becki Benedict
2020-11-27 11:41:03
2021-06-16 06:22:09
COVID-19 Update #2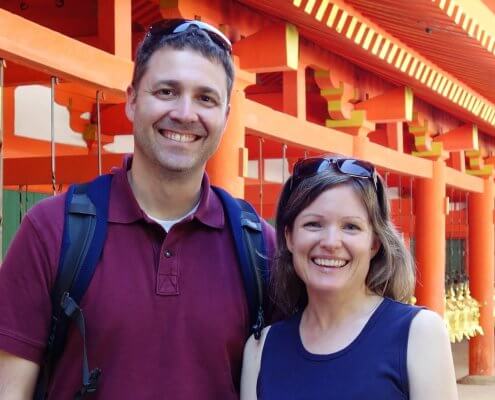 ©JAPANandmore.com
https://japanandmore.com/wp-content/uploads/2020/05/Shawn-and-Becki-in-Nara.jpg
1080
1920
Shawn Weldon
https://japanandmore.com/wp-content/uploads/2016/12/Japanandmoresmallheader-4.png
Shawn Weldon
2020-06-22 15:44:27
2021-06-16 06:23:57
COVID-19 Update