27 Japanese Foods You Must Try!
A comprehensive guide to all the foods a visitor to Japan must try.
In 27 Japanese Foods You Should Try! we cover:
Raw Foods – Raw is associated with high quality and premium taste in Japan.
Seafood – The Japanese love for fish has led to some deliciously unique culinary delights.
Noodles – Noodle dishes can be served chilled with dipping sauces, in soups or fried.
Meat – Fish may play a large role, but the Japanese haven't forgotten about pork, chicken and beef.
Japanese Fast Food – Don't leave without trying these Japanese fast food chains.
Snacks & Sides – Snacks and side dishes that are a must during your visit to Japan.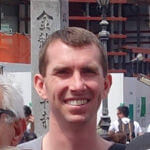 ©JAPANandmore.com
"Y'all are the best! Both of you are really what made this trip so fun! Thank you so much!"
Michael
Houston, TX
Reviews & Recommendations